used for the Support Links
Insight, In-Stream with your Business
Deliver clear, relevant information real-time to key business units to increase effectiveness across the enterprise. Sell more, get paid faster, and make compliance a breeze with instant, understandable alerts, reports and consoles that drive insight rather than waiting to be asked.

There is no smarter process management offering for manufacturers, importers or distributors. We know more, faster, than we could ever imagine. This is the gold standard.


WHAT IS DATAMETRIQ
DatametrIQ is a real-time process management suite for manufacturers, importers and distributors that drives critical information to the right users in the right formats… without ever being asked.

CONNECT
to multiple business systems to manage everyday business events as they are taking place, catching every exception, automating repetitive events, combining data into powerful, comprehensive, timely reports, and enabling integration where you never thought possible.

DISTRIBUTE
reports and alerts with full mobility, getting information to business users in the office or on the road through email, web portal, and consoles for specialized processes such as chargeback management.
HOW IT WORKS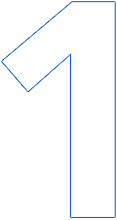 Identify and connect to EDI, XML, FTP, CRM, ERP, and virtually any other data source to create a comprehensive, dynamic database. That database is now the heartbeat of your enterprise… there's nothing that takes place that it doesn't know.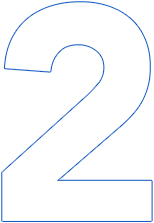 IDefine the specific business process for each trading partner and supplier you do business with and correlate to an event and time frame, creating a process map. At each stage of the workflow, there is an anticipated action… if something takes place that shouldn't, or something that should take place doesn't you know right away.
FOR EXAMPLE
For example, if your trading partners require daily inventories, DatametrIQ will create and send them on the fly with no intervention or maintenance required. It makes sure that every time you ship something a shipping notice goes out within the appropriate time frame, and that invoice closely follows. It makes sure every purchase order you receive is processed, and the ones that require a follow up action (like drop ship or bulk orders) are addressed.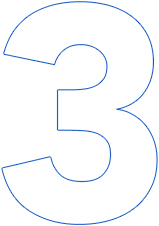 Decide what you want to know, when and how you want to know it and you are get ready to stay on top of your business like never before… this is the competitive advantage you've been waiting for.
| Automation & Integration | Sales, Merchandising, Planning | Sales, Merchandising, Planning |
| --- | --- | --- |
| Magento | 852 PMM | 852 PMM |
| Amazon | WIP | WIP |
| Saleforce | ATS - with Image | ATS - with Image |
| 846 Inventory | Human Readable | Human Readable |
| 855 PO Confirmation | PO Change | PO Change |
DON"T SEE WHAT YOU NEED?
Betcha we've done it!
We have a user base of hundreds of Enterprise users ranging from 5M to 5B in annual sales… shipping millions of units per month, sourcing from 1 or a dozen factories, receiving in anywhere between 1 and a half dozen warehouses and 3PLs… that being said, we love a challenge.
HOW CAN WE MAKE YOUR BUSINESS SMARTER